If any of you read this blog post yesterday, you will know that i stepped down as a moderator/News Writer from a website that i had been a staff member of for six years and four months, my reason for stepping down, was for many different reasons.
Many people believed i should have been given admin status a long time ago, those people included Pbanj, BobbyBlunt, Japsander and many others, those three had been staff members on PS3HaX also, the first two stepped down due to the administration, regardless of how many people made suggestions of me being admin, it was ignored.
So on the 13th of September 2013, i made this petition on Change.org:
Please make GregoryRasputin @ PS3HaX an Admin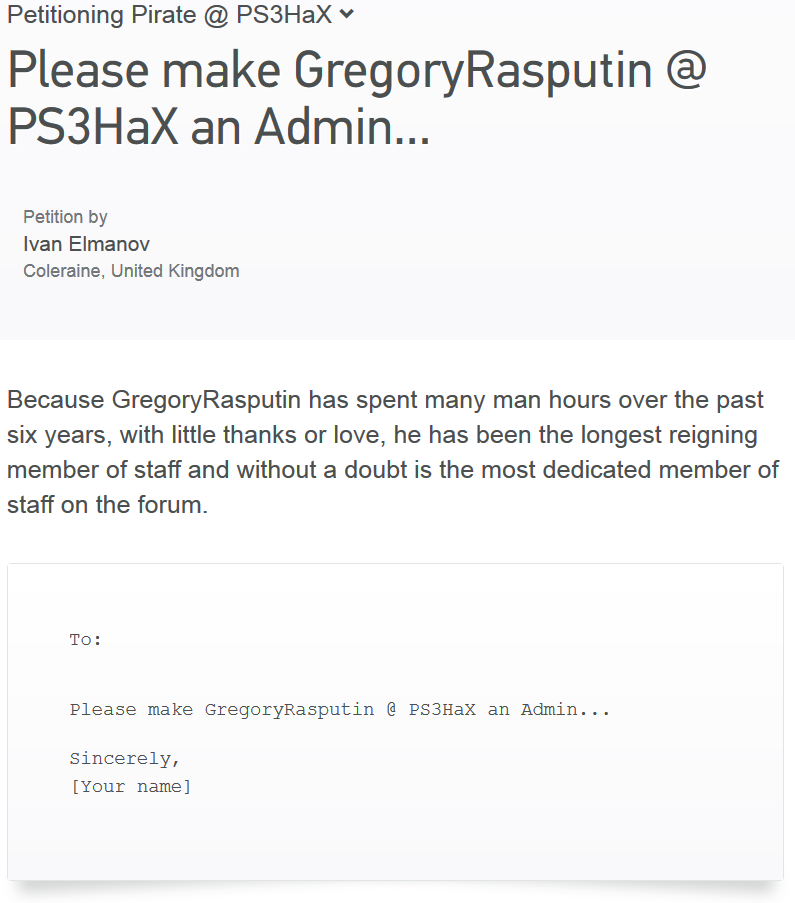 I mirrored the petition on PS3HaX:
PS3HaX Petition
On the 15th of September 2013, Pirate(The Admin) replied to the thread, stating that he would give me more privileges when he upgraded the forum, you can read that post here:
http://www.ps3hax.net/showthread.php?t=62133&page=2&p=659456&viewfull=1#post659456


The upgrade of the forum happened and i waited for the privileges but none came and i was once again forced to beg for them yet again: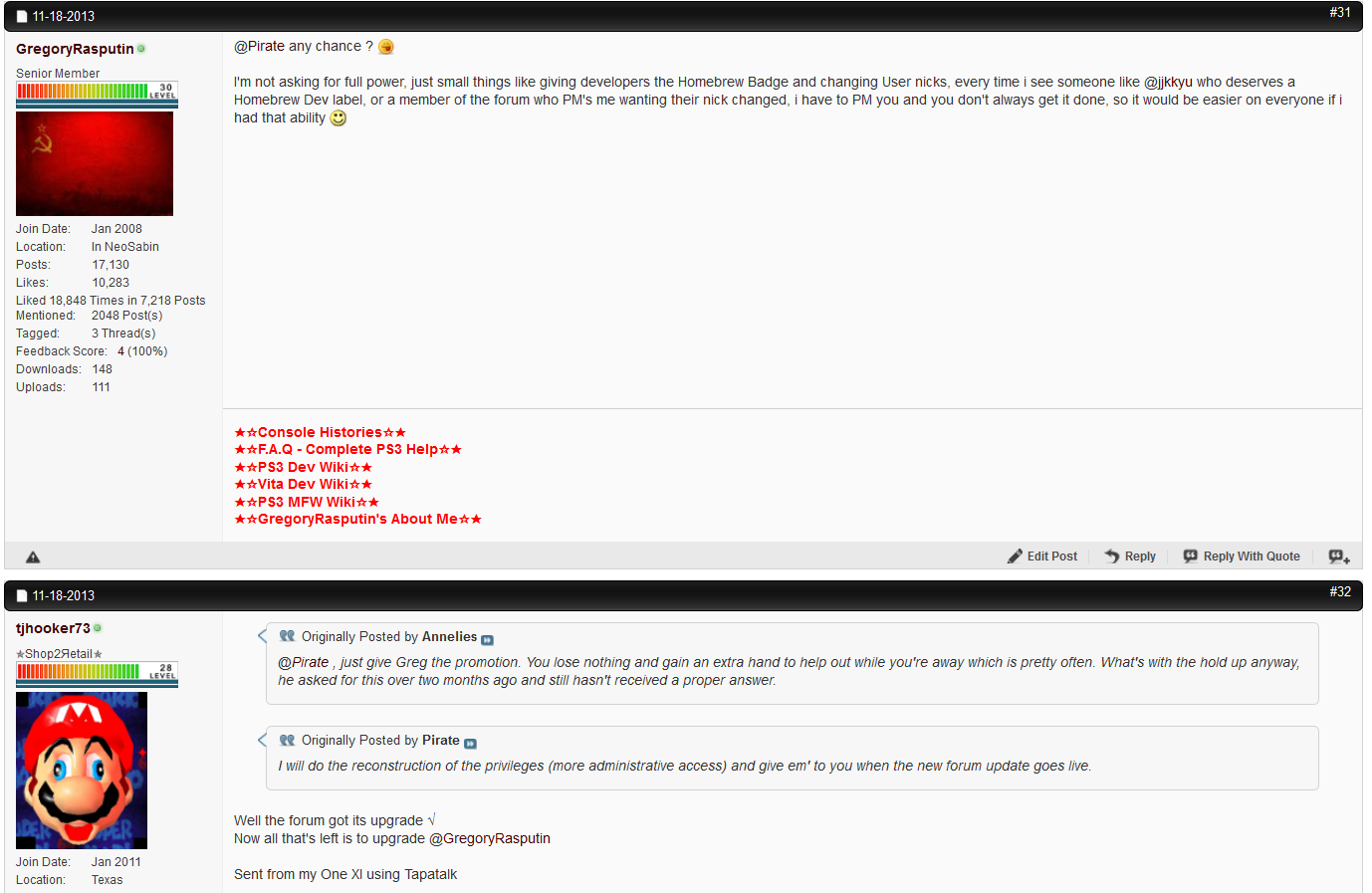 Strangely months passed and nothing, not a word from Pirate, nothing, as a final attempt, Wolfie708 created a thread in the moderation section, in May or June of 2014 asking for Pirate to give me admin privileges, Pirate yet again chose to ignore that thread.
Time went on and for some dumb reason bubba and harryoke asked fore their accounts to be deleted, i would never have done it, but they got to hellsing9 before me and hellsing9 removed completely harryoke's account, removing every post and thread he had created, hellsing9 fucked up and he knew it when i ranted at him, but what happened, happened and at the end of the day, life is a learning experience, you fuck up, you learn from that fuck up and don't make the same mistake.
Anyhow a little bit of time passed and eussNL created a thread asking where a certain thread was, to which my response was that it had disappeared with harryokes account deletion, which for some reason gave Pirate the excuse to attack me and state this was the very reason that he didn't want to give me admin privileges:


Deleted the screenshot of my reply, but it can be seen in Pirates reply/attack of me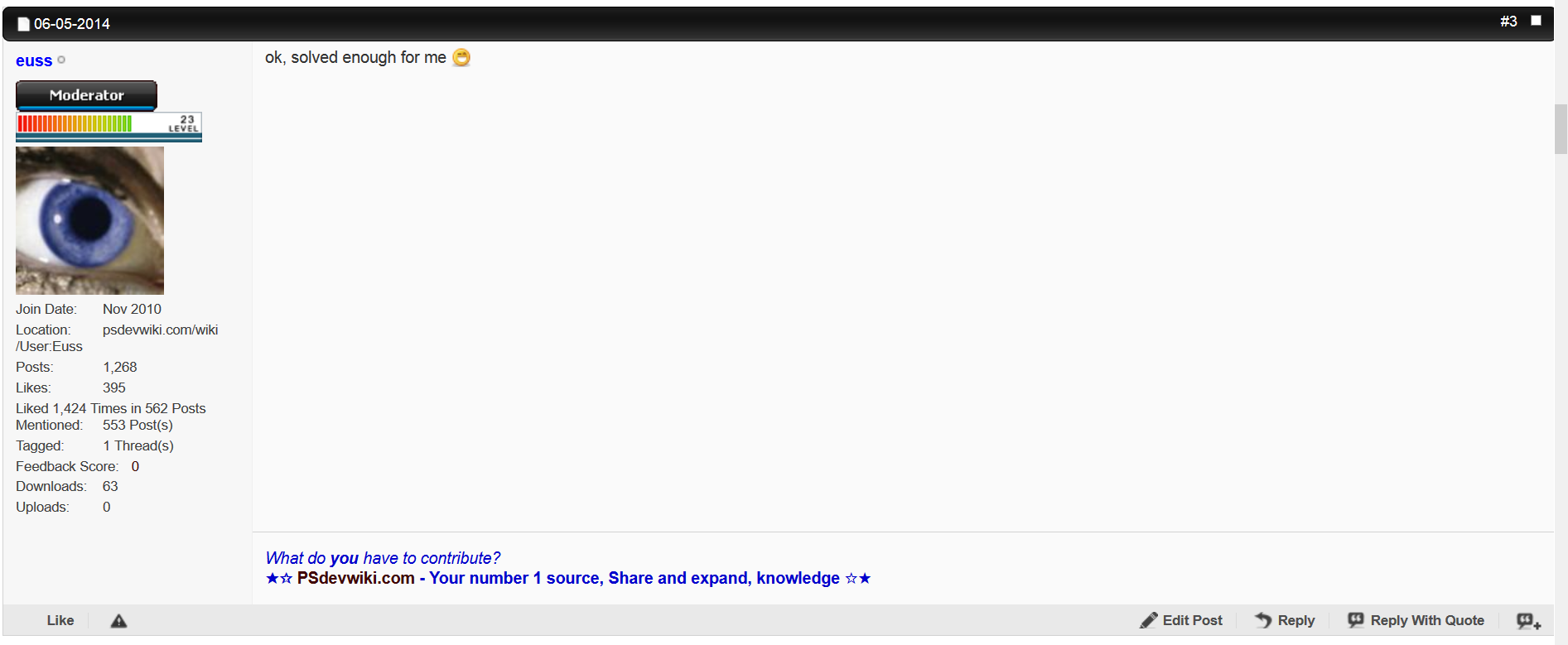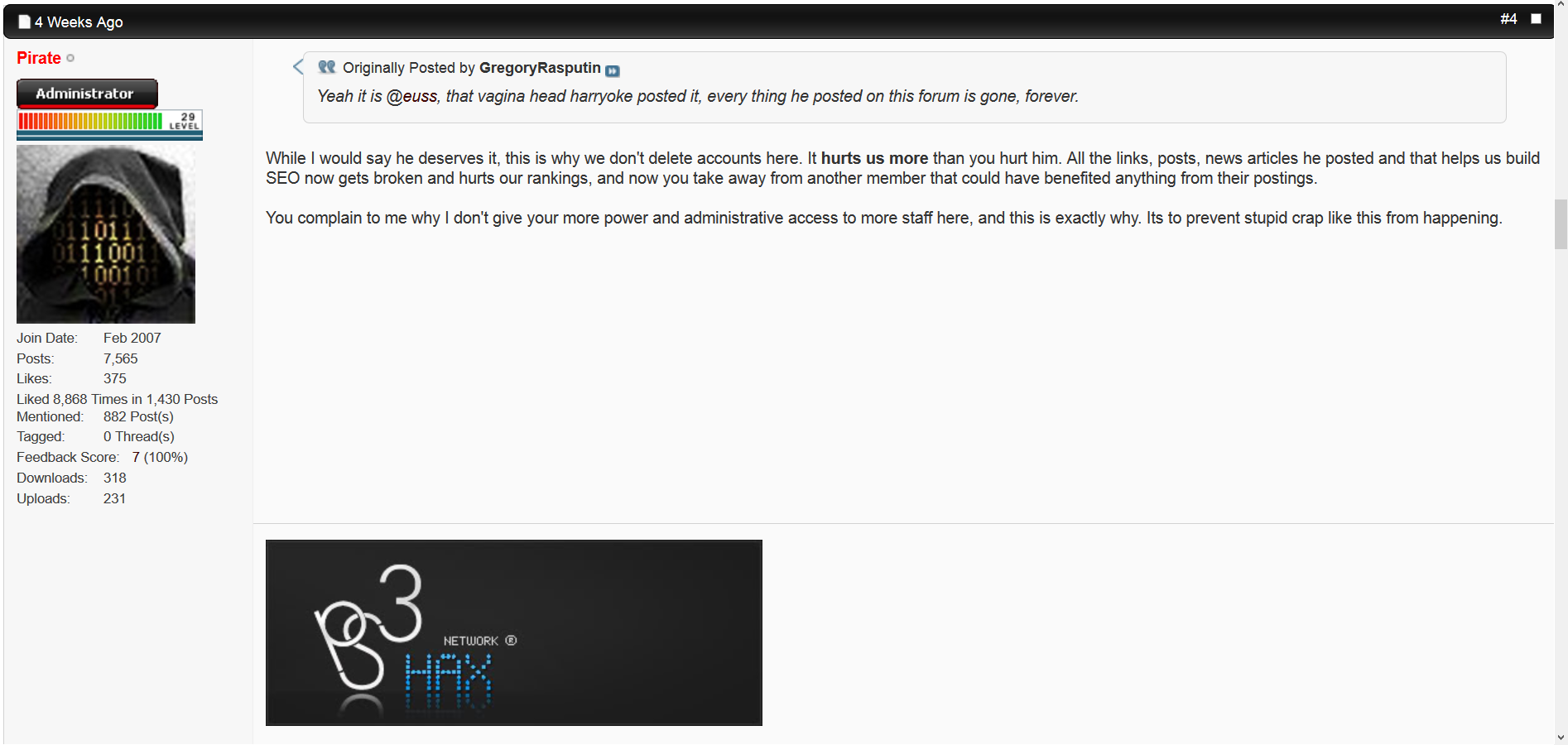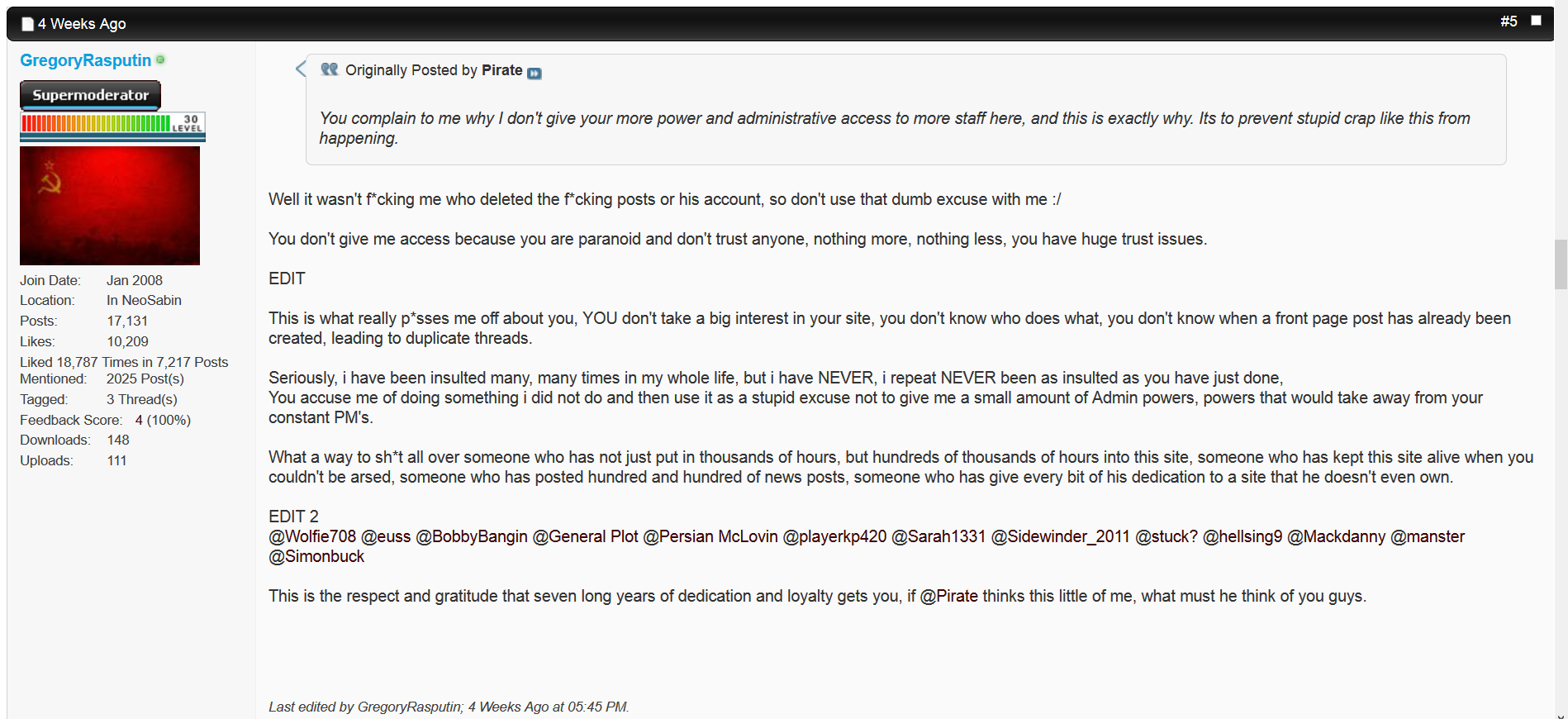 Thus this was the beginning of the end for me, i no longer had the heart or motivation to continue on a site where the admin held me in such disregard, i find myself not motivated enough to write anything on PS3HaX as i knew it was not appreciated.
So the number one lesson on the internet, is be careful of who you trust and decide to dedicate your time too and do shit for yourself, not for others.
Finally, thanks to all of those who have supported me over the years, thanks to those who had my back during the True Blue era, especially Japsander, thanks to all the PS3HaX members who have enjoyed reading my article and who have put up with my rants 🙂